Message from the President of the AANS, Herman De Vries
New Year 2022
Message from the President of the AANS, Herman De Vries
Welkom/Welcome to the website of the American Association for Netherlandic Studies (AANS). The AANS is an organization that promotes the study of anything encompassing the language, literature, art history, or social-, historical-, or cultural studies of the Dutch-speaking world. You will find a community in the AANS for exchanging ideas, discussing research, or diffusing scholarly knowledge connected to the Low Countries. To that end, the AANS organizes a conference every other year (pre-COVID pandemic in even years, post-COVID in odd years) to connect scholars, graduate students, lecturers of Dutch, and other enthusiasts with one another. The conference, called International Conference for Netherlandic Studies (ICNS), gives occasion to partner with Historians of Netherlandish Art. The conference has also long received generous support from the Taalunie (Dutch Language Union) based in The Hague as well as from the Flanders Delegation to the USA in New York.
We hope that this website can be a helpful resource for information as well as for the advancement of the study of Flanders, the Netherlands, and other areas of the Dutch-speaking world. We're glad you're here.
Now for some news items:
The International Conference for Netherlandic Studies, held (virtually) at U.C. Berkeley in June of 2021 was a wonderful success. Thanks to all who participated as presenters or attendees; thanks to the co-sponsors Taalunie and Flanders Delegation; and very special thanks to the local organizers Esmée van der Hoeven and Jeroen Dewulf.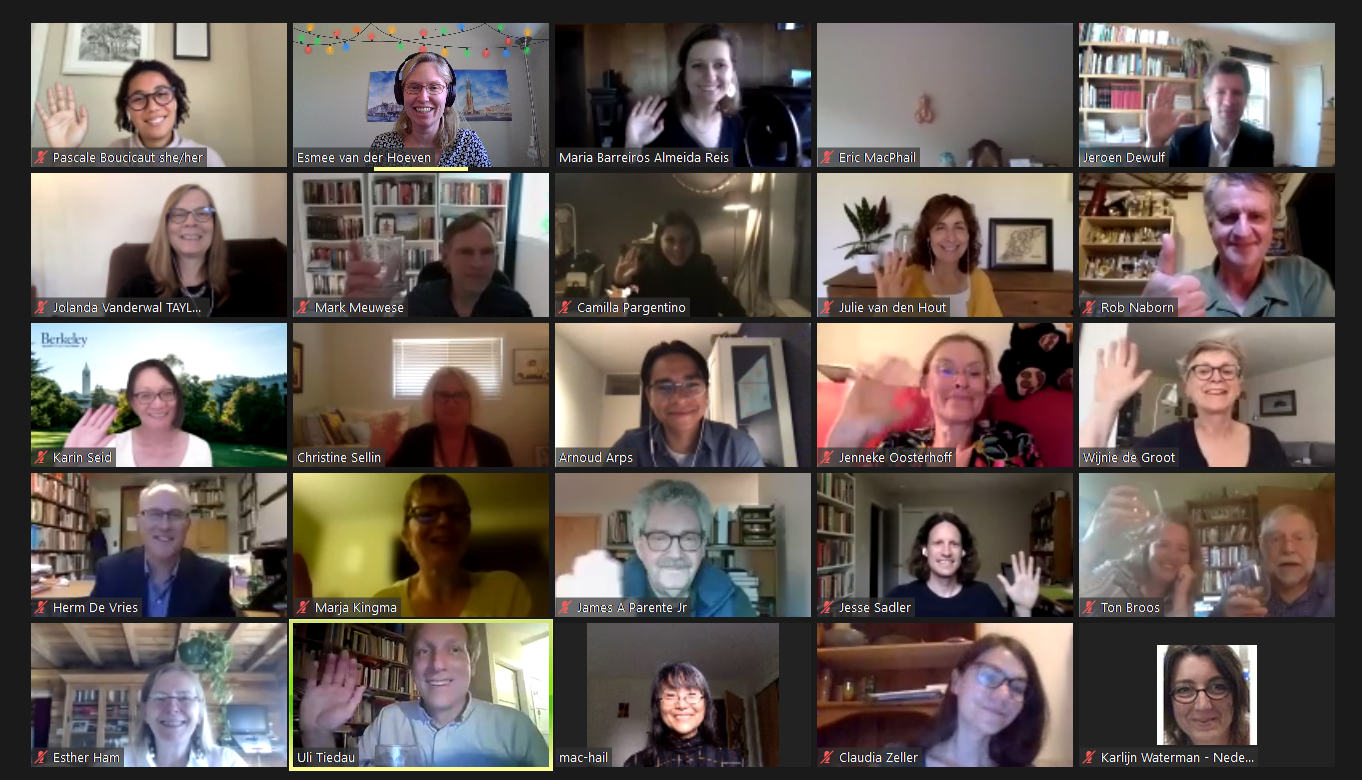 If presenters from the recent conference or other AANS members are interested in pursuing publication of their research with Dutch Crossing, please contact Jesse Sadler of the AANS Editorial board at jsadler@g.ucla.edu.
Planning has already begun for the next ICNS, to be held in early June 2023 at the University of Wisconsin at Madison. Stay tuned for exact dates and further details to come.
Congratulations to Annemarie Toebosch and Ton Broos who, along with others, curated the recent exhibit entitled "Dutch Studies: A decolonial revision." The exhibit is part of the celebration of 50 Years of Dutch Studies at the University of Michigan, Ann Arbor. Here's a link to the overview video of the anniversary exhibit, with symposium events listed in the description underneath: https://youtu.be/Q08gjSF0DVs
Please note also the upcoming, April 1, 2022 deadline for the AANS scholarship. Details and instruction for application can be found on this website.
Please follow us on Twitter @NLic_studies. If you have anything Dutch studies related that you would like us to share, please tweet at us, and we will be happy to tweet it ou
Met vriendelijke groeten,
Herman De Vries
Frederik Meijer Chair in Dutch Language and Culture
Calvin University
Grand Rapids, Michigan